Purchase This Book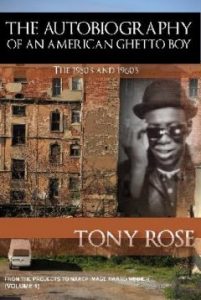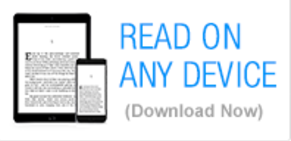 ​Trade Paperback – $19.95
Available at Amazon
​Available at Barnes & Noble
This book is also an EBOOK
available for download – $6.00
​Buy on Amazon   //  ​Buy at Barnes & Noble
I come from a place that is so invisible that you can hardly see me. Yet, I am despised, hated and feared more than anyone or anything. I am invisible, I live in the real ghetto, the projects. I am poor and hungry, I live in the underbelly of America and I am poor and have nothing. I am a black man, I am a black woman,
I am a black child, and I am invisible, until someone kills me or I kill someone. – Tony Rose.
​INTRODUCTION


THE AUTOBIOGRAPHY OF AN AMERICAN GHETTO BOY
The story of an African American child and young teenager growing up in the real ghetto, the housing projects. Coming from a dysfunctional and violent family where contrary to what poor Black people are always depicted as; there is no God, no church on Sunday, no marching with Martin Luther King, Jr., and no singing in the church choir.
This is the story of tens of millions of African American children locked away, in the segregated, red lined ghettos and housing projects of America. Living in a bad environment, in horrific conditions, with bad parents, in bad schools, where death rides hard and is known by everybody.
The screams and howls of centuries of terror, violence and brutality transcend time as you, the reader, are taken on a tremendously honest, epic journey from Africa to Western Europe to the Americas in this compelling, violent, and true story of two turbulent and distinct African American families of unbridled good and evil, both born and raised in the brutality and horror of American slavery, segregation and Jim Crow.
The journey takes you all the way to the terrifying, vicious and savagely honest, invisible black ghetto world of a child, and then teenager, growing up in the Whittier Street Housing Projects, where the schools of hard knocks and real fucked up shit are taught, lived, and died in, side by side.
I found out early on that this was not going to be an easy book to write. I wanted to write an autobiography about my early childhood and teen years and the horrific murderers, pimps, gangsters, drug dealers, drug addicts, rapists, child abusers and thieves, that I grew up with, lived with, called family, and write about in The Autobiography of an American Ghetto Boy.
I soon realized that I could not write about me as an African American child and teen living in America, without writing about White America, what it was like when I was a child, how it shaped the people around me and what it is like to now live in America, which for tens of millions of African American children is horrific, terrifying, and not so very different than it was for me as a child.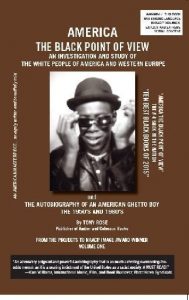 "Tony Rose's powerful autobiography about growing up in the Whittier Street Housing Projects in Roxbury. I can't put it down, the book is written with such passion.  I get so emotional about triumph and this book is a triumph."
– Kay Bourne, Arts and Entertainment writer and critic, and The Boston Theater Critics Association,  "2015 Elliot Norton Award" recipient.
Trade Paperback – $19.95
Available at Amazon
​Available at Barnes & Noble
This book is also an EBOOK
available for download – $6.00
​Buy on Amazon
​Buy at Barnes & Noble